Are you a CSR or a Customer Service Representative? If you aren't, do you plan to take CSR jobs?
If you are, did you go through thorough training to be a GREAT CSR?
You may be puzzled as to why bother be great when you can still be the CSR that you are. At the same time, you must have been made aware of the differences in each customer – needs, demands, attitude, and status. You may be right, that you don't have to be well trained to be a great Customer Service Representative. Why do I say so? Simply because servicing a customer is just like life lessons – you learn it by experience!
But perhaps, keeping in mind these 20 great customer service replies would help you to be an outstanding CSR.
Effective CSR Spiels
How can I help you today?
I'm happy to do that for you.
What is most convenient for you?
I'm sorry there is a problem. We'll make it right.
What do you think would be fair?
Is that all right?
Let me make sure I have this correct.
Thank you for being so patient.
I'll get right back to you. (And please make sure you do)
We value our customer's input.
I'll pass your comments along.
Let me find out for you.
I know exactly what you mean.
Would you like me to review anything with you?
Absolutely!
You're welcome!
Do you have any questions?
I'll take care of that right away.
Is there anything else I can do for you?
I'm glad I could help you.
We appreciate your business.
Please call/come again.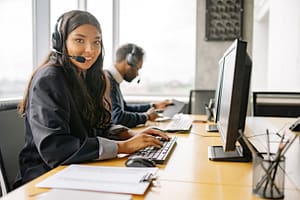 Another tip I have for you is that never give false hope. It is okay to tell a customer if you can't or can no longer do anything to resolve an issue or a situation, just as long as you tried and were honest. And one more thing, these replies are nothing unless delivered properly and in the right tone. Remember, it is not what you say, it is how you say it.
*CSR replies credits – CVG's P.com