Christmas, the Filipino way, would not be complete without special meals that is shared during Noche Buena (Christmas Eve dinner) and Christmas lunch. There are a great line of popular Filipino dishes that has been loved for generations.
It has been the family's tradition to spend Christmas lunch at an aunt's place. For this year, I was able to prepare and brought a special and healthy meal, Chopseuy with quail eggs. This Chopseuy was inspired by the recipe I got online. It was perfect in the midst of Lechon Kawali, Buttered Shrimp, Menudo, Rellenong Bangus, Pork & Tofu, Hamonado, Leche Flan and Macaroni Salad. This by far, is the best Chopseuy I have ever cooked. Funny it may seem, but I will sure add this recipe in my comfort foods and list of Christmas food favorites. Yes, even if it is a viand you can prepare and cook any day and in any occasion there is.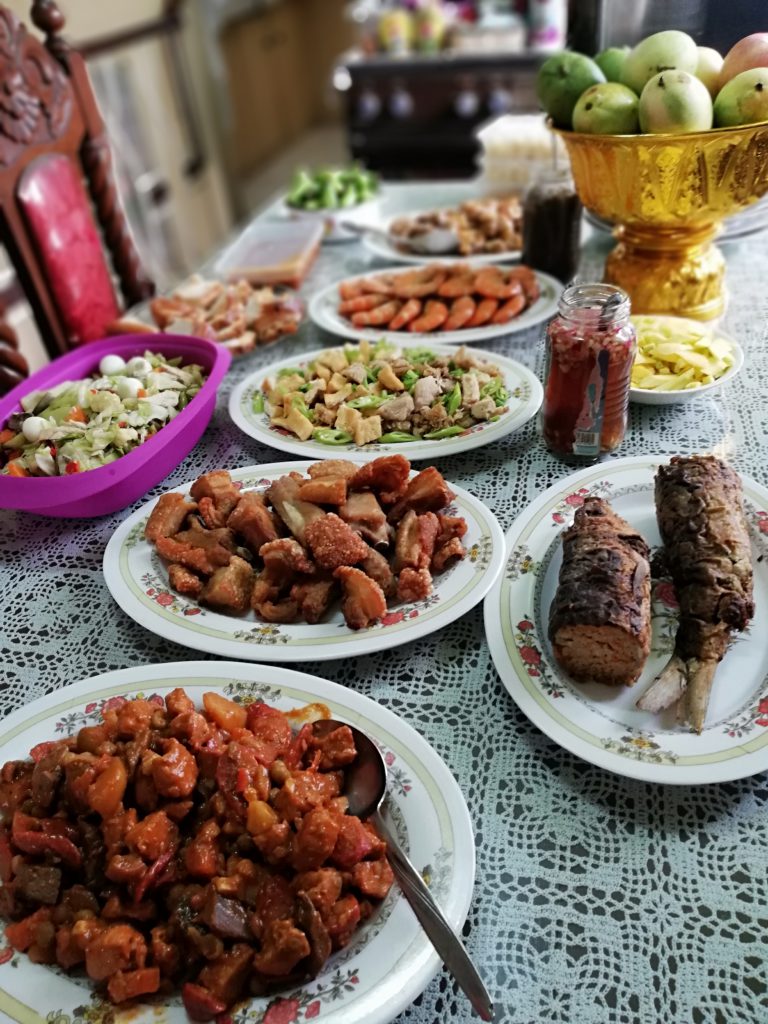 Auntie also has this specially prepared shrimp paste that perfectly matched the green mangoes someone gifted her. That shrimp paste made me interested to learn its recipe. My own version does not taste that good.
My kids really liked the buttered shrimp and asked me to prepare that too on Sundays or during special occasions. The Menudo too was delicious! In fact, everything in the table was definitely mouthwatering!    
Christmas lunch with the family has always been memorable, not only because of the great food, but also because of the people you have by your side, the stories, laughter and the moments shared. We received a video call from auntie's family overseas and we took plenty of pictures to cherish. We left the place with warm hearts and smiles in our faces. It was yet another Christmas to remember.