The ice cream tubs inside the chest freezer of a grocery store near us was so tempting. I found a new flavor to try, but decided not to go get for "my" picky eaters might not appreciate it. I then thought of an idea to just make Crema De Fruta whih cost the same as getting the 1.5L tub I was eyeing at the store.
Crema De Fruta is normally serve during the holiday season and there are different versions of it too. Don't be surprise to see such dessert on each Christmas dinner table. I guess it does add color and sweetness to the holidays.
This one I have made is the simplest one for it only consist of graham crackers, condensed milk, all purpose cream and mixed fruits. Besides graham crackers, one can also use sponge cake and add gelatin too. My other version does have gelatin mixed with the condensed milk and all purpose cream, plus bits of Oreo cookies on top – I call Creamy Cake Surprise.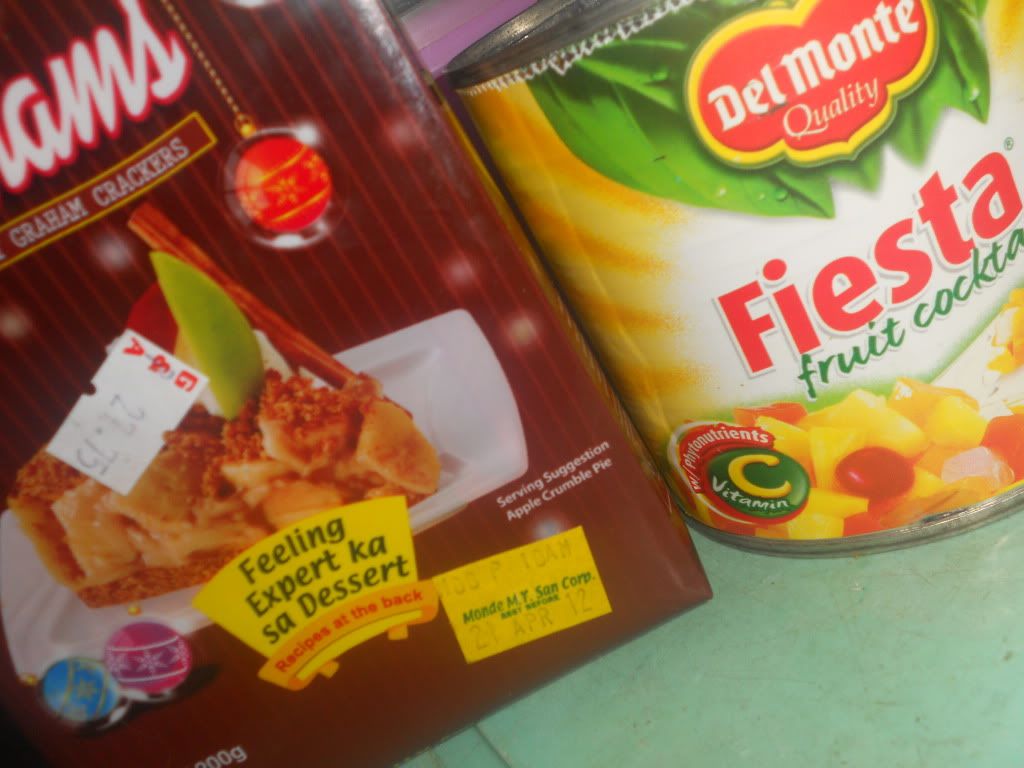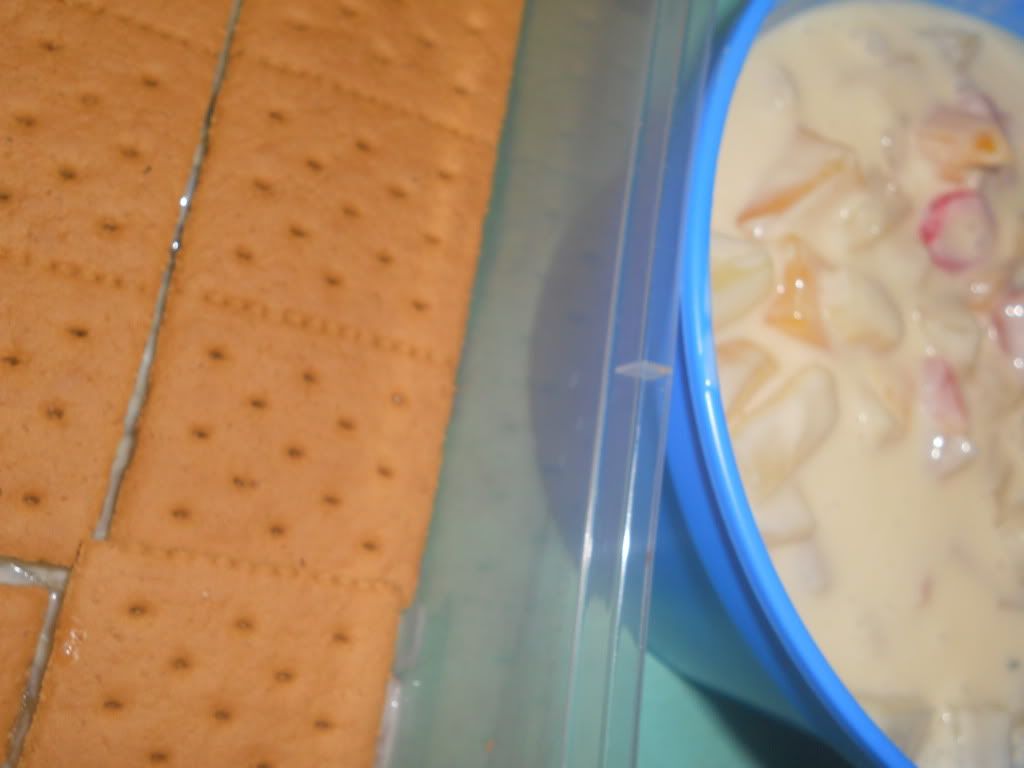 I didn't get to take a photo of the finish product but it was all worth it. The girls and the husband liked it! Desserts that are not appreciated normally stay at the fridge for over a week but this one didn't even last for 3 days! That being said, I may have to do this again this Christmas!